Riptides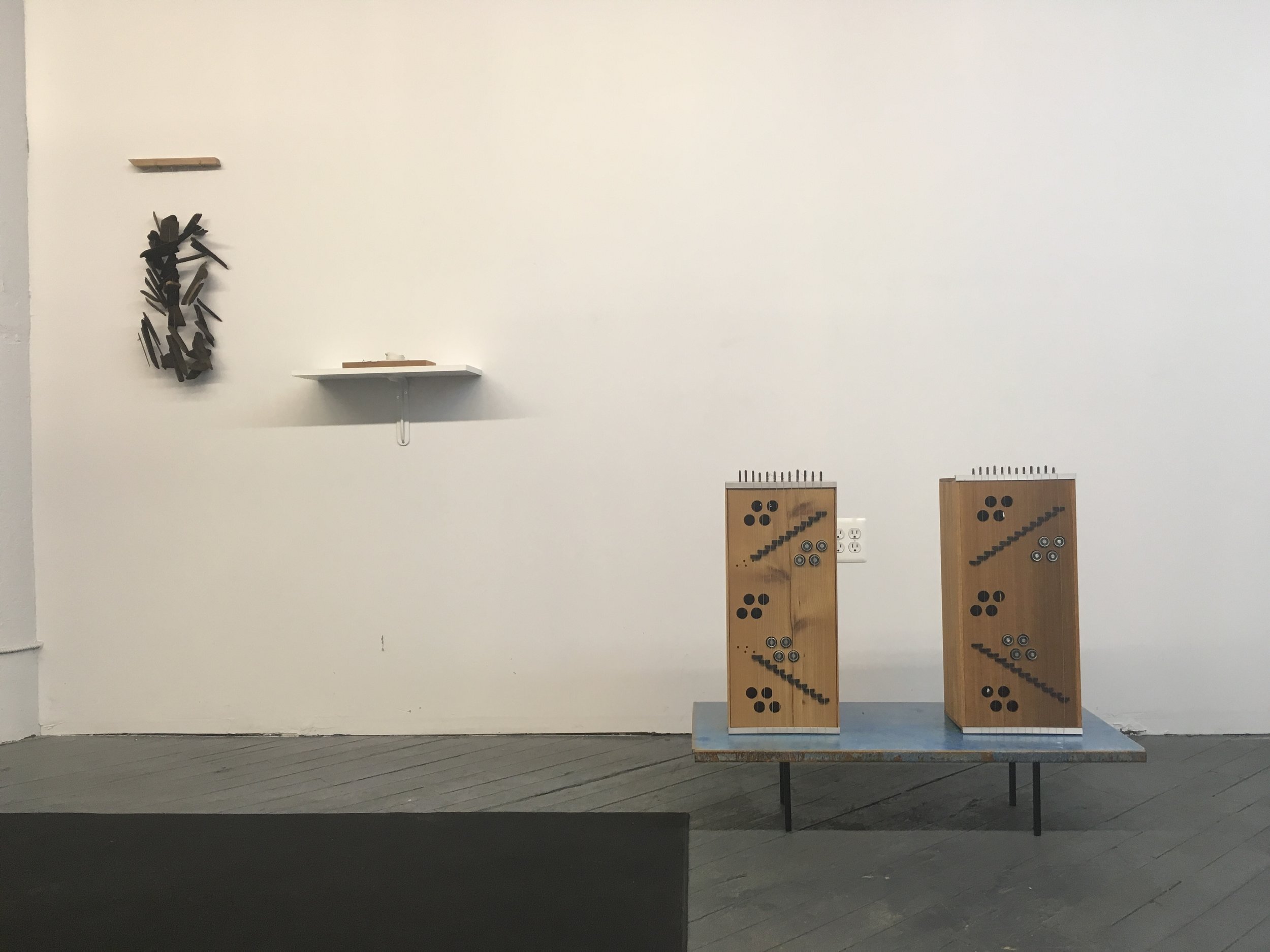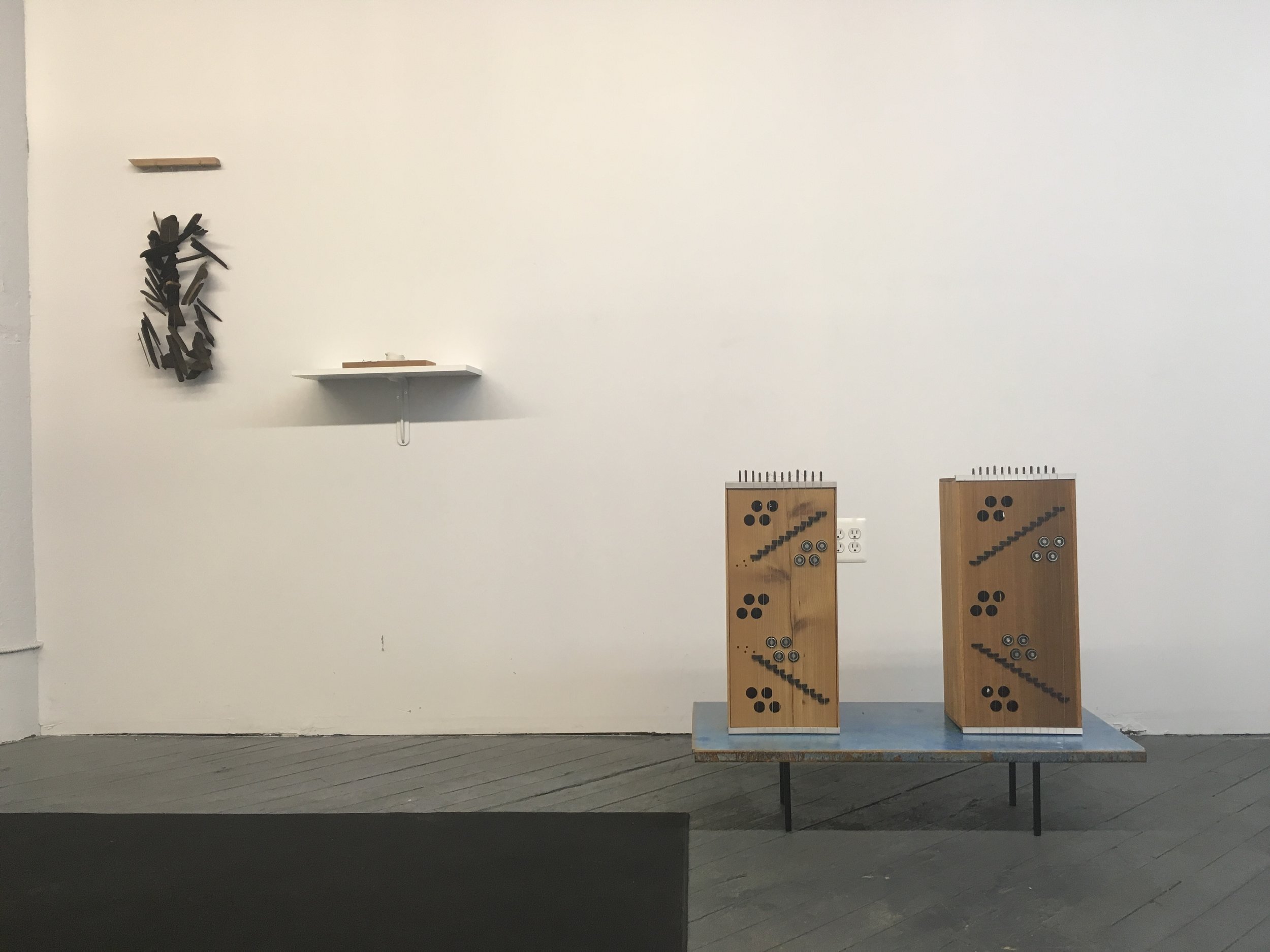 sold out
Riptides
2015, 35" x 17" x 36"
Limited edition 1 of 2 total.
Cedar, red oak, blue patina steel, electromagnets, 3D-printed PLA, steel strings.
A resonating sound sculpture controlled through a touch-screen interface.
The Artwork
A two-piece resonating sound-sculpture set, controlled via iPad interface.
The artwork creates an immersive listening space; slow meditative sounds for relaxation, contemplation, or sleep.
Materials
Sculptures fabricated from red oak with cedar soundboard. Frame is steel with blue + white patina, black painted steel frame legs.
Electromagnets vibrate metal strings to create the sound.
Includes
Artwork includes a pre-configured touch-screen Android controller.
Limited edition, two sets total designed.